After "Germany / 1920s / New Objectivity / August Sander", a new collaboration between the Almayuda Foundation and the Centre Pompidou featuring the retrospective exhibit Moï Ver on the life and work of photographer, graphic designer, and painter Moshe Vorobeichic, who was born in 1904 in Vilnius (Lithuania) and died in 1995 in Safed (Israel). This retrospective exhibit will bring together more than three hundred works and documents (photographs, paintings, drawings, prints) at the Centre Pompidou, and later at the Warsaw Museum, and the Tel Aviv Museum of Art.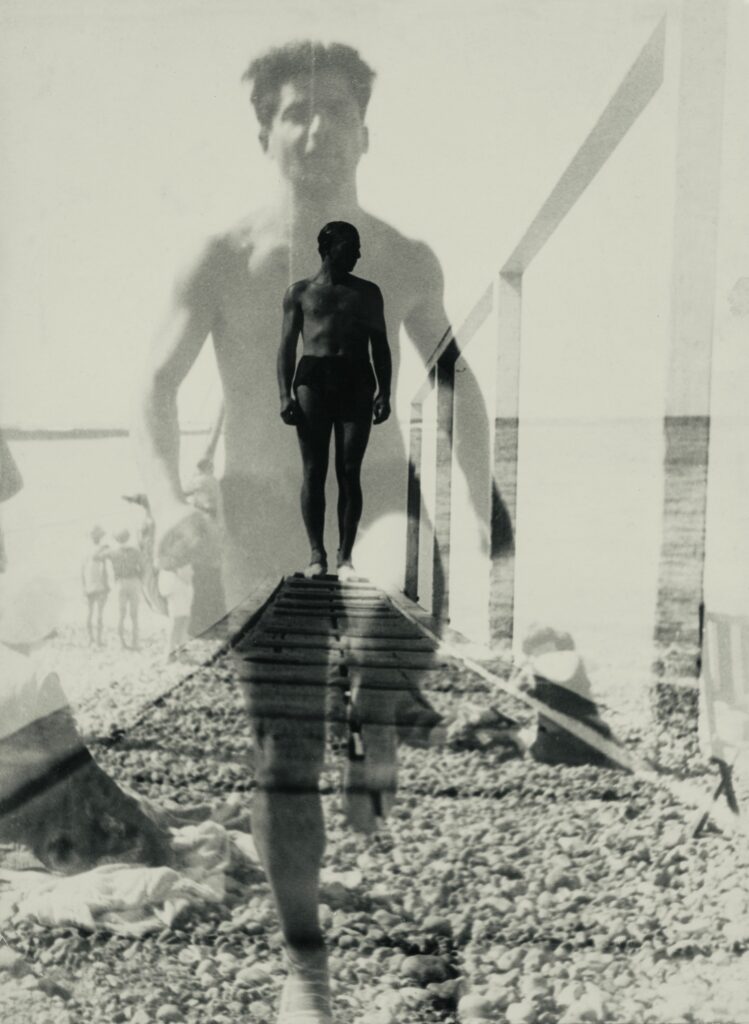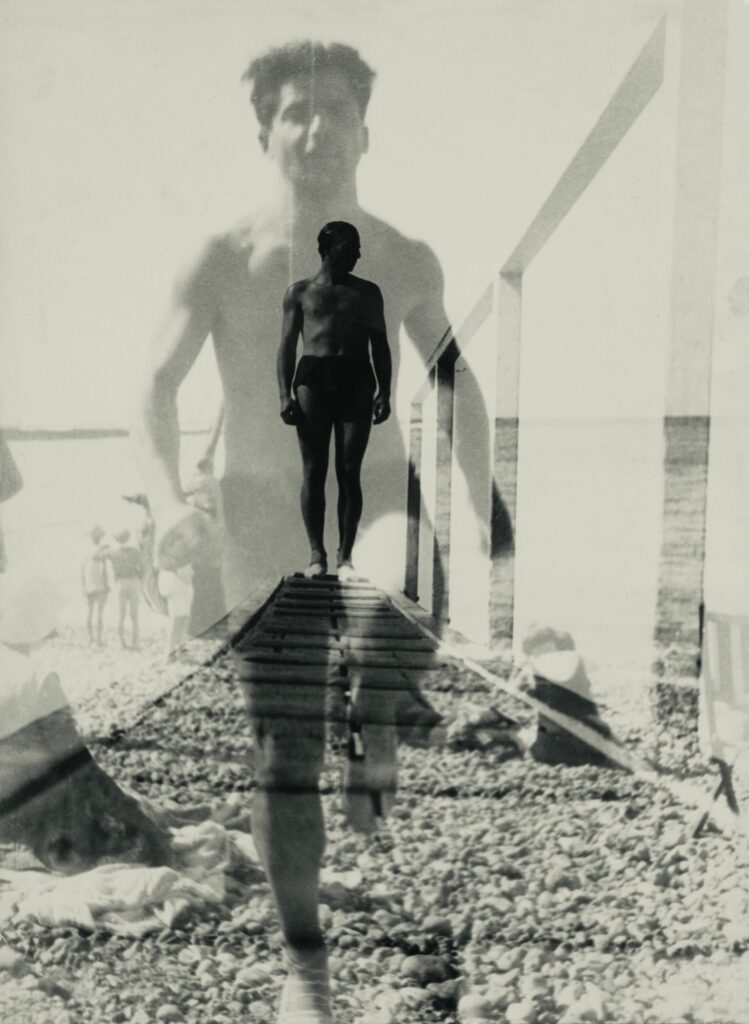 Moshe Vorobeichic received his initial artistic training in the early 1920s in Vilnius, Lithuania, where he studied painting, architecture, and photography. Having become an important figure in the Yiddish avant-garde culture, he exhibited his first works. From October 1927, he studied at the Bauhaus school in Dessau (Germany), with photographer-visual artist Lászlo ́ Moholy-Nagy and painters Josef Albers, Paul Klee, Vassily Kandinsky, and Hinnerk Scheper.
Between 1929 and 1933 Moshe Vorobeichic lived in Paris, which was an international centre of avant-garde photography at that time. In Paris, he continued his discovery of new artistic forms, in both photography and painting, with Fernand Léger at the Modern Academy, and at the Technical School of Photography and Cinema.
« Moï Ver »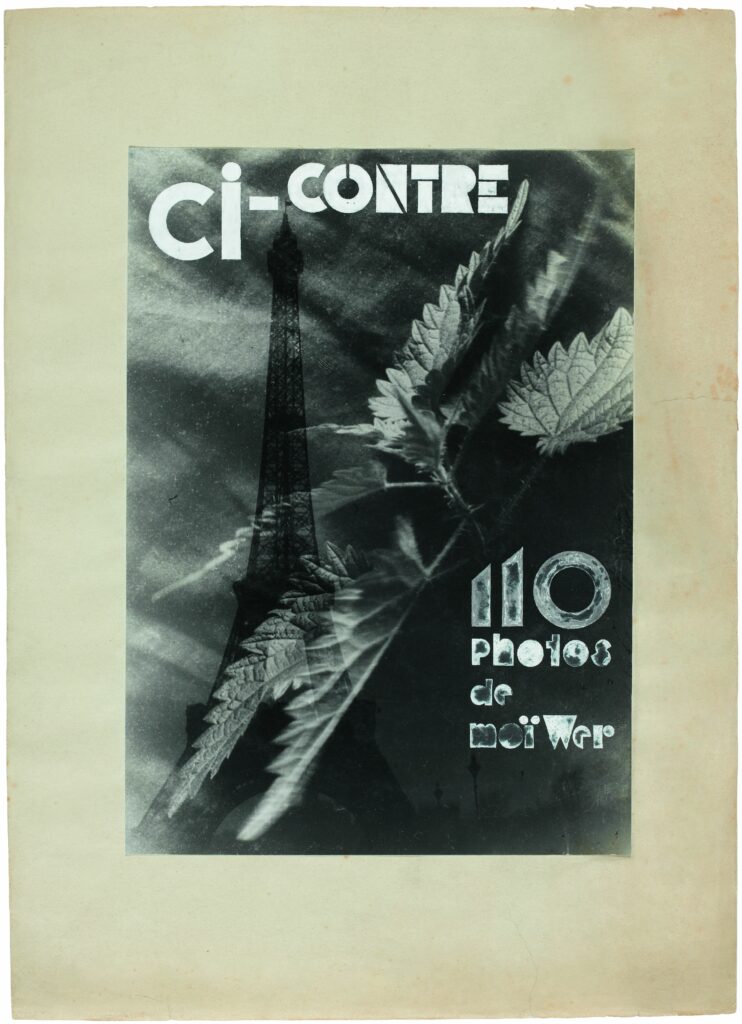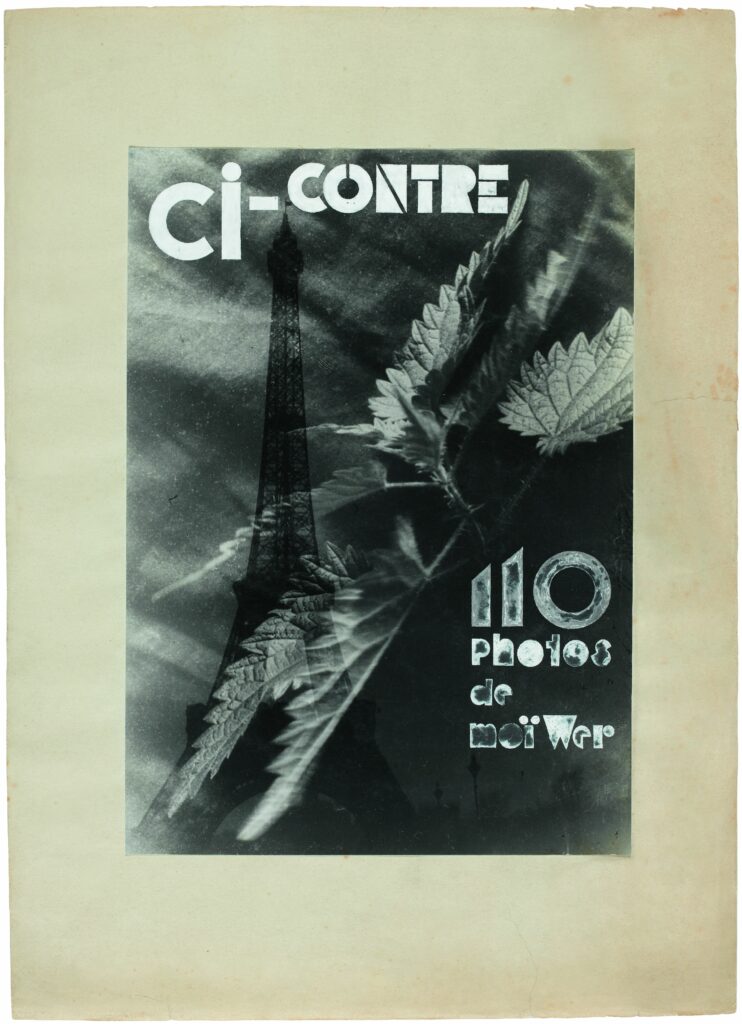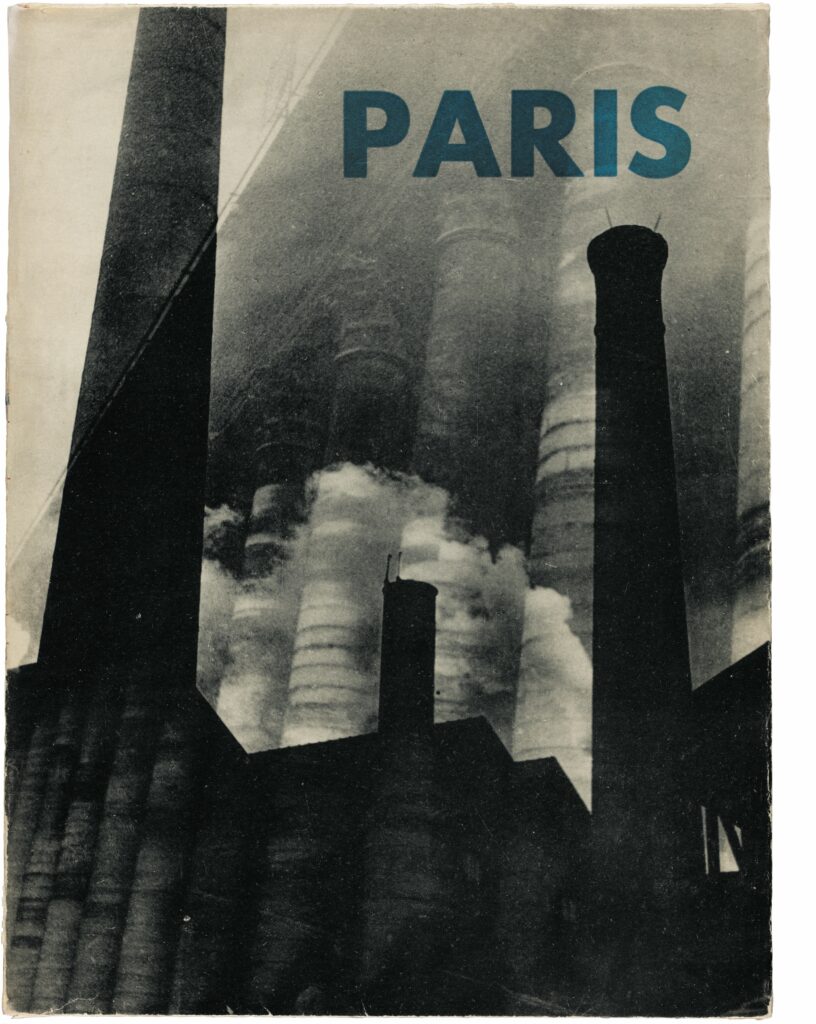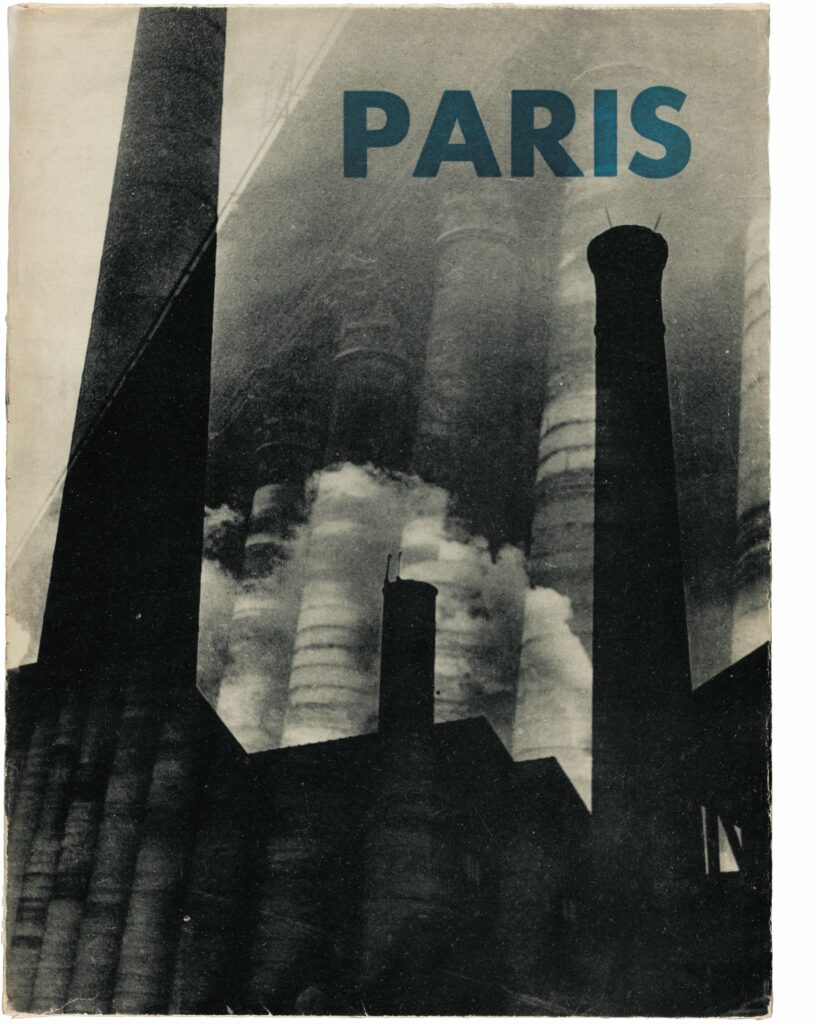 Vorobeichic published several of his images in Paris, independently or for the Photo Globe agency, in magazines such as Arts et Métiers Graphiques, Plans, Bifur and VU. His works, which he often signed with the pseudonym "Moï Ver", are now part of New Vision aesthetics: views from above, close-ups, studies of materials, off-framing, collages, and photomontages.
In 1931 Moï Ver published his first artist's book "Paris"; a work featuring an avant-garde layout and 78 photomontages which would become one of the essential references in the history of photography.
In that same year he worked on his second book "Ci-contre" which was published posthumously. The exhibit features the original model of the book in its entirety, which contains more than a hundred photographs, alongside with "Paris", a major work of photographic modernism of the 1930s. The two sets bear testimony to an experimental perspective of contemporary society and stunning mastery of photographic editing.
Testimonies of Jewish life
Starting in the late 1920s and until the beginning of the Second World War, Moshe Vorobeichic also produced photographic documentation of Jewish communities.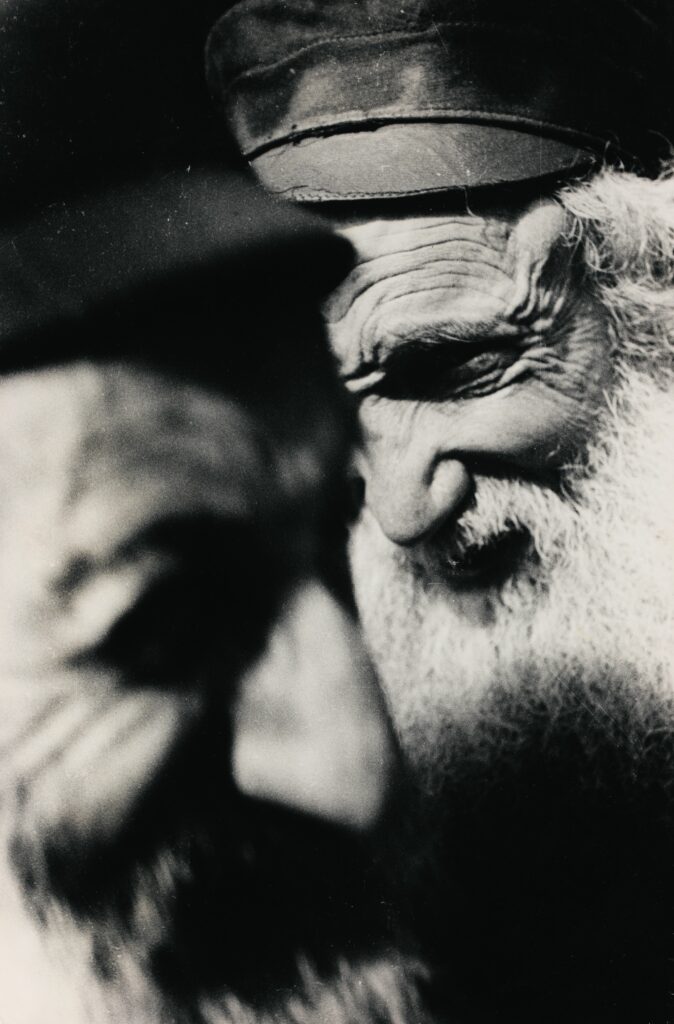 His work began in 1928, with a photographic report on the old Jewish quarter of Vilnius. Although most of the images are devoted to the inhabitants of this district, some of them focus on architecture, alternating general views with tight shots on building facades and inside places of worship, which shows the Bauhaus influence from Dessau. After exhibiting this series in 1929, he was commissioned to produce the book "The Ghetto Lane in Vilna", published in 1931, wherein his images were reproduced in the form of astonishing collages.
Over the years Moshe Vorobeichic continued his photographic documentation of popular Jewish life in the Polish cities and countryside. Shooting mainly outdoors, he most often used a Leica, a light and discreet camera that allowed him to spontaneously record faces in close-ups and street scenes. He was also interested in architectures and landscapes and carried out some studies on abstract subjects.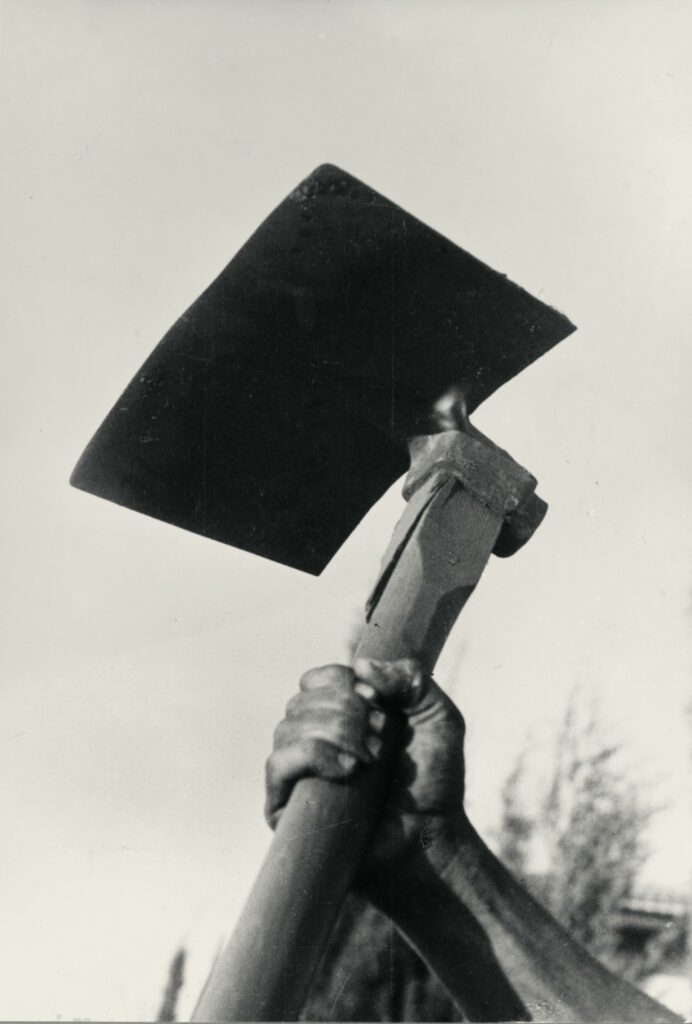 After focusing mainly on traditional communities, in 1937 he undertook a report on agricultural farms (hakhsharot or kibbutzim) for the training of young Zionists emigrating to Palestine. These images bear testimony to pre-war Jewish life in Eastern Europe. They were published during the 1930s and 1940s in the press and in various books in Poland, France and Palestine, where he had lived since 1934.
In Palestine
Moshe Vorobeichic went to Palestine for the first time in 1932, sent there by the Photo Globe agency. His images of Eastern Jews in Jerusalem were published and exhibited in Paris. In the spring of 1934 he settled permanently in Palestine, which was then under British mandate and put his art at the service of Zionist propaganda. He photographed the "new migrants", the construction of infrastructures, and the daily life in kibbutzim. These novel images were later published in books and informational brochures; they also served as raw material to produce political posters. In the early 1950s, at the age of fifty, Vorobeichic adopted the name Moshe Raviv and left Tel Aviv for the village of Safed, in the north of the country, near Lake Tiberias.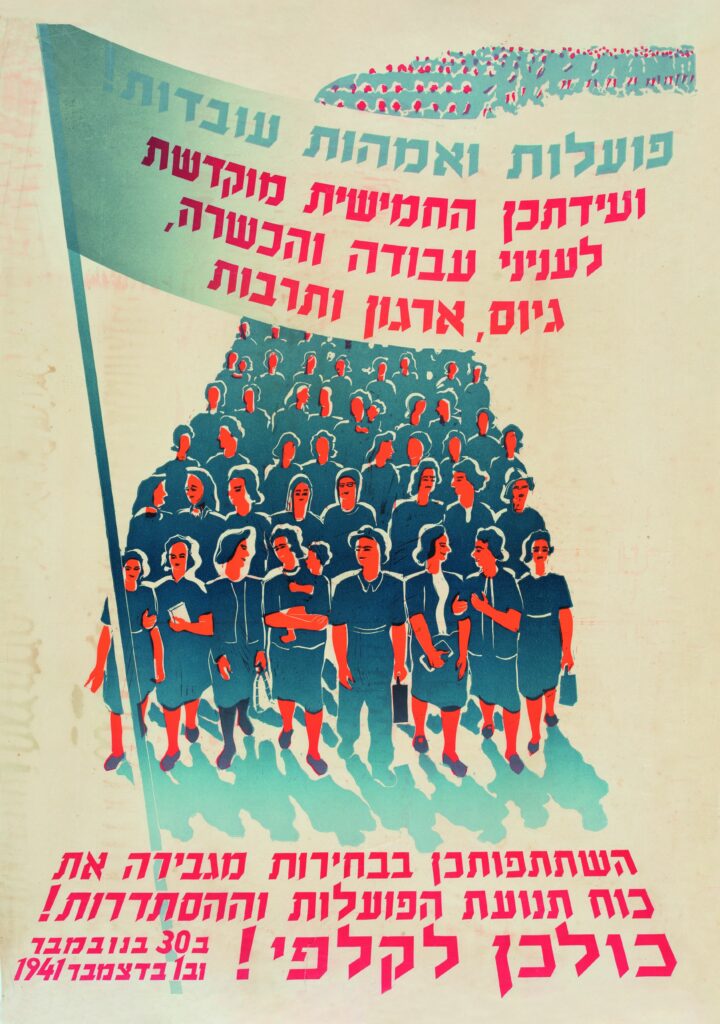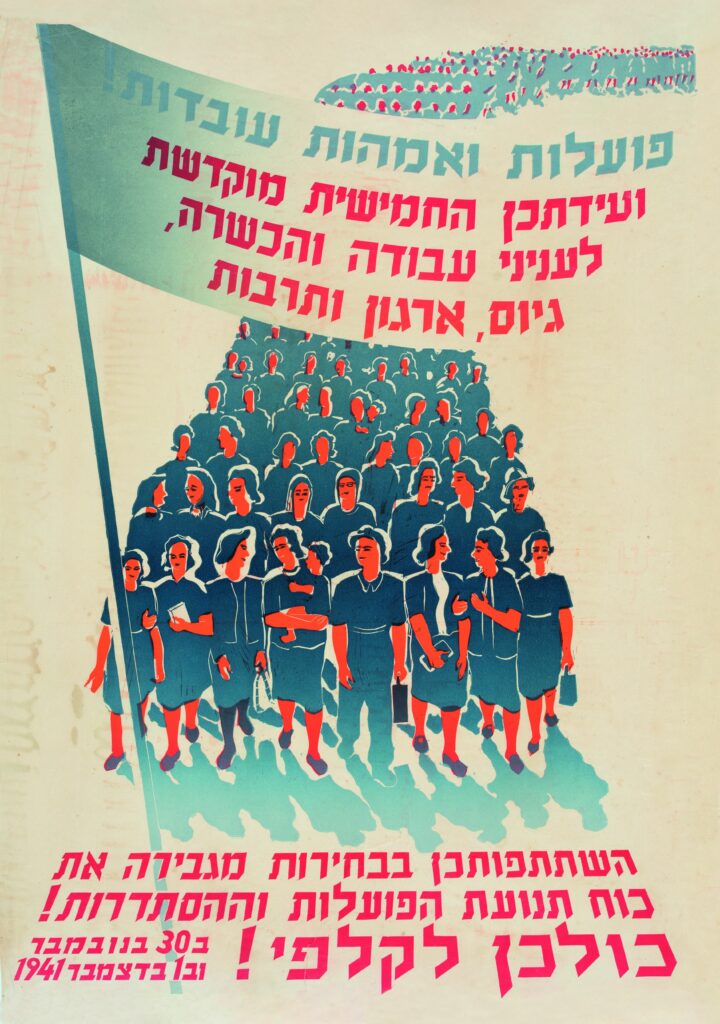 Moshe Raviv joined the Jewish artistic community in Safed, which had been very active since the 1930s. He gradually abandoned photography and graphic design, returning to oil painting and dabbling with drawing and engraving. His works reveal multiple influences: expressionism, popular Yiddish literature, modernism, and even the esoteric kabbalistic tradition. While some of them include figurative references, such as landscapes, religious figures, and places of study, most of them are abstracts reminiscent of his first paintings from the 1920s.
He died in Safed in 1995, leaving as his legacy a body of work which until now had not seen a retrospective exhibit worthy of his life's travels and testimonies. Moshe Vorobeichic finally found a deserved consecration under the name "Moï Ver", which he used as his signature during his stay in Paris, later adopting the name Moshe Raviv. In 2023 and 2024 the "Moï Ver" exhibition, supported by the Almayuda Foundation, will show his works in Paris, Warsaw, and Tel Aviv.
Photos: see photo credits
Useful link :
https://www.centrepompidou.fr/fr/